Currently this site just shows Ginji, Abhorash, Setiyoto, Darkfusion, Mycah, Pimpim, Bloodtypeb, Mimmo, Cirstoir, and me. (Aaryn) But hopefully one day we can put all LS Member Pix. "I have a dream" damnit >.<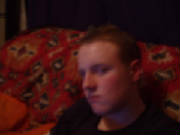 Cristoir
Kinda blurry lol but its kool we got cristoir's now and I'm happy. But we gotta involve the rest of the LS because like dark said, theres more ppl than just us.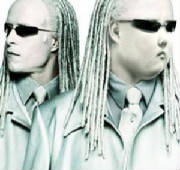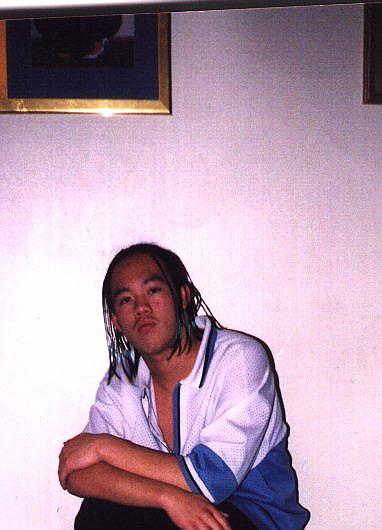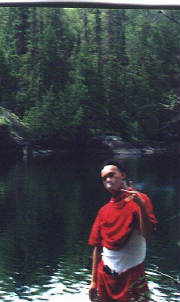 Darkfusion
"Hey well here is pix of me in my old days!!!" WTF LOL. Also here are 2 more pix of Dark, if he keeps giving us pix he might end up with his own page lol. THUG LIFE nigga's thug life...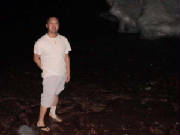 Bloodtypeb
Theres a whole story to this pic of blood with dark and a bunch of his buddys. They went Snowboarding and this was taken at lake superior at 2 in the morning and his feet were numb lol.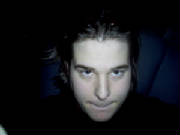 Abhorash
Its abh and he does look like a lion lol j/k I pictured you different somehow though... ah well its kool we still need yauzer.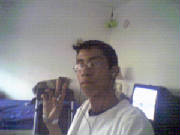 Aaryn
Well this is me and i dont got alot of pix of me... i took this one for my myspace. WORSHIP ME!!! *cough* anywayz Im gonna put more pix of me than anyone else cuz I'm kool like that :P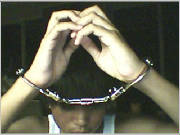 Setiyoto
Ohh shit its seti and now we got 4 members!! just like 10 more to go lol. Seti lookin badass with his cuffs oooooo. Dont worri seti you got us today but we're gonna burn you in other pics :P Please keep those pics coming as much as you want.
OHHH!!! WATCH OUT!!!DDR time and steve is good at it. We went to Fry's and steve played DDR but broke it in the end lol soooo we were like "go go as far as they kno it was already broke" lol. Very smooth Ginji.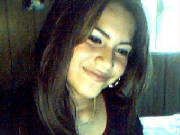 Mycah
Look we finally got mycah! *shh* keep this on the down low cuz i havent asked her yet for permission to post it lol. I think i should put this 1 on a different page to worship it with darks lol j/k. Got more pix??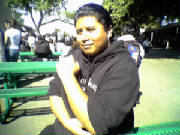 Ginji
Ahh look its Gin again, hes like "im sexy soo sexy that i can be a model" well i wouldnt know but rate his pic for fun lol 1-10 and tell me lol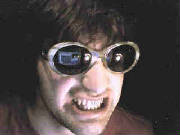 Mimmo
LOL omg this pic is kool, Mim you really know how to take pics dont you?? Anywayz, with Mimmo added we got a total of...5?!?! He's also the pic of the week lol. Keep em coming mim.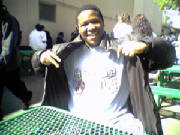 Pimpim
Yep this is pimp, u kno we wasnt lying when we were sayin stuff like robbing 7-11's, chicken, and well... ghetto stuff lol we also call him morpheous cuz well... he looks like morpheous... ahh well he got in trouble for poor grades and now hes payin for it lol